The end of your search for a friendly church.
Nursery is provided for children under 3 years old
Toddler Room is provided for children pre-k to kindergarten
Children's Church is provided for children 1st grade to 3rd grade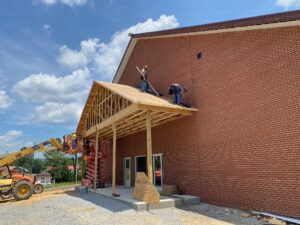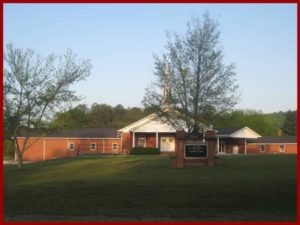 Subligna Baptist Church was established on October 15, 1903, with Bro. B.F. Hunt as the first pastor of the church. Our church has undergone many changes through the years.
The church was remodeled in 1939. Sunday School rooms were built in 1948.
In June 1968, the church built a pastorium. In March 1973, tragedy struck when a tornado destroyed the church building and damaged the pastorium.
The church was rebuilt with the help o determined members, the community and area churches.
In January 1987, the church fellowship hall was completed.
On October 15 1993, we celebrated our 90th birthday. The celebration began with the burning of the church note, by "Uncle Tom White". In the summer and fall of 2002 the church sanctuary was remodeled.
In summer 2003 the church steeple was replaced.
Over the past 100 years the church has had 34 different pastors. Presently, we are enjoying the beautiful sanctuary and fellowship hall. We are doing this with memories of the early saints of God that have already gone home to be with the Lord.
May our church motto always be
"The End of Your Search for a Friendly Church."